About
Hey you! I am glad you made it here!


I'd love for you to take a moment and explore the idea behind Arts Patch. Surely, that's asking a lot, especially in times where everyone is already competing for your attention. But that's exactly why Arts Patch has become the way it is now.
Nowadays, the art supply, both digital and physical, is enormous. In order not to miss out on anything, we inevitably spend less time
for what's really in front of us.
This inspired me to create Arts Patch. A place where things are timeless, slower and invoking a deeper conscious about consumption. And yet without stylistic boundaries.
Six times a year you have the possibility of diving into a new piece of art at Arts Patch. Designed by an artist who has a story to tell.
Insuring that the piece of art does not disappear after the exhibition, it is stitched on a patch. Ready to tell its own story and experience new ones with you. Whether as your everyday companion or special collectible.
Arts Patch aims to make art more accessible in daily life while helping those in need around us. For each sold patch, we donate 1 € to a social project.

If you've made it this far, I'm thrilled. I don't take that for granted. Now, not to exhaust your concentration any further, I hope you have a lot of fun with this creative experiment. Stay safe, Max.

_____________________________

DIGITAL EXHIBITION MEETS PHYSICAL ART

New gallery. New artist. New Patch. 6 times a year, Arts Patch hosts a digital exhibition. The artwork is woven on a limited amount of patches that can be purchased online for the duration of the exhibition. As a compact square with an adhesive backing, the patch adheres to all surfaces. Whether as a collectible or everyday companion.

MANUFACTURING

It is important to me that your piece of art travels as few kilometers as possible. That's why each patch is entirely manufactured in Germany. Everything is Made in Stuttgart.

BECOME A PART

Do you want to create a design and become a part of Arts Patch? Feel free to get in touch with me via Instagram or the Contact Page.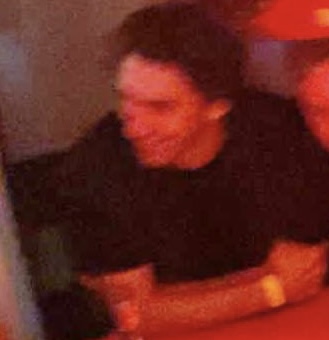 This is me, Max. The one who's behind Arts Patch. In top-notch resolution.